Mark Your Calendar for 2021!
Skiing & Boarding Utah after the
March 3-5 Symposium in Salt Lake City
ACC/AAAE Ski Trip Photo Album: 1990's-Present
While you're waiting for details about our next ski trip, enjoy these pics we've collected from participants in ski trips going back to the first symposium back in 1994. If you have photos from one of our past ski trips that you'd like to share, send them to grice@GriceGroupLLC.com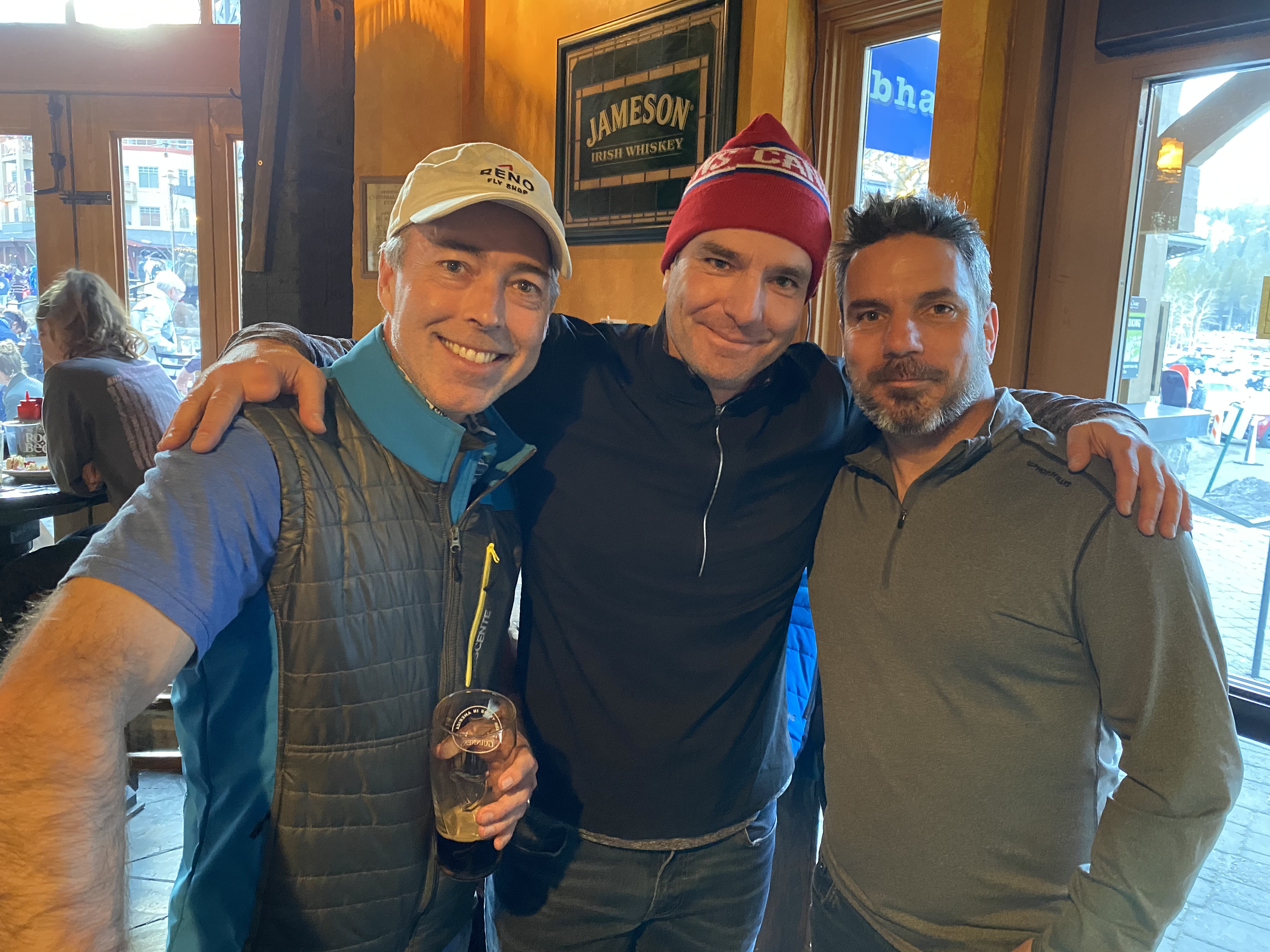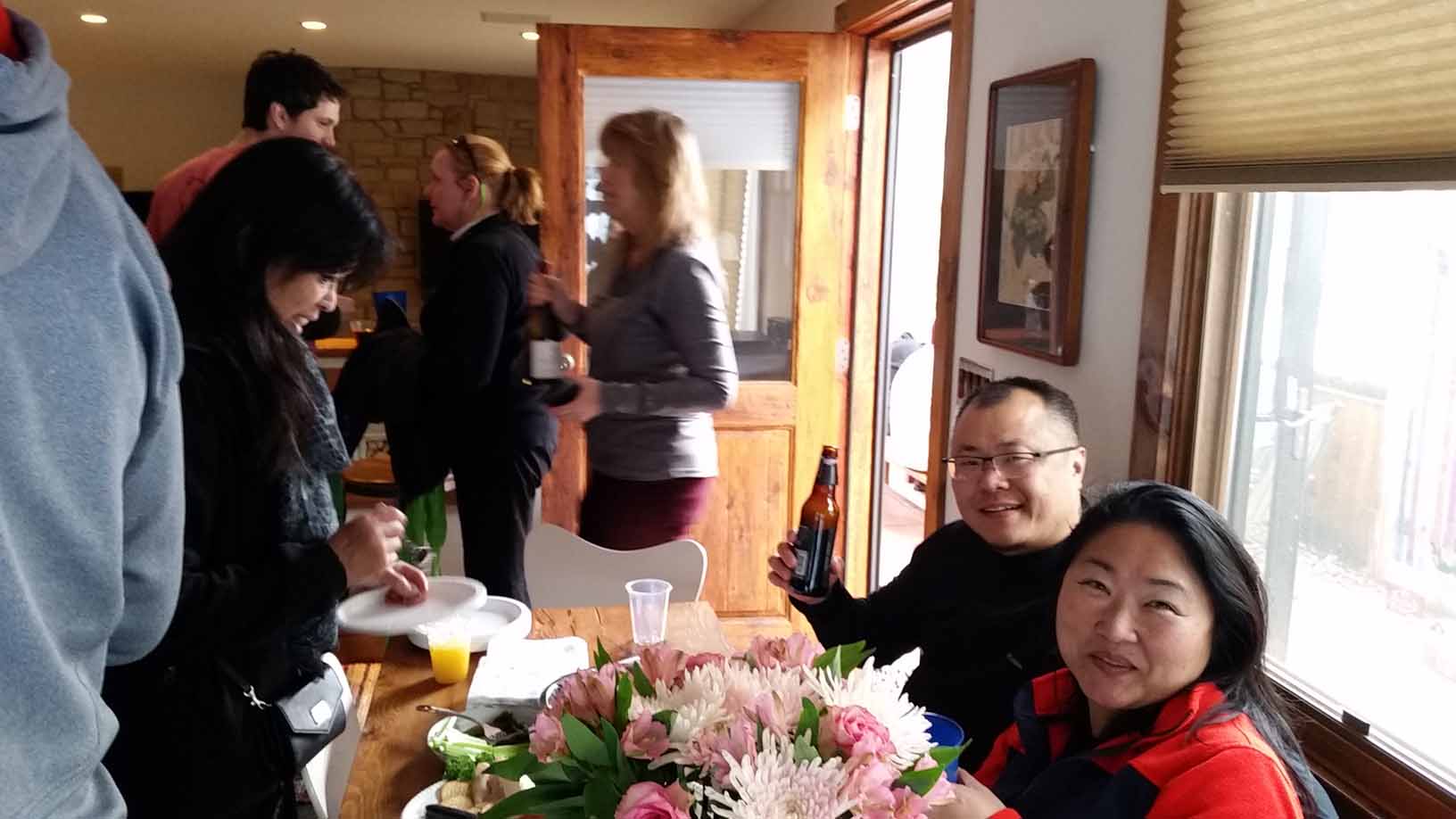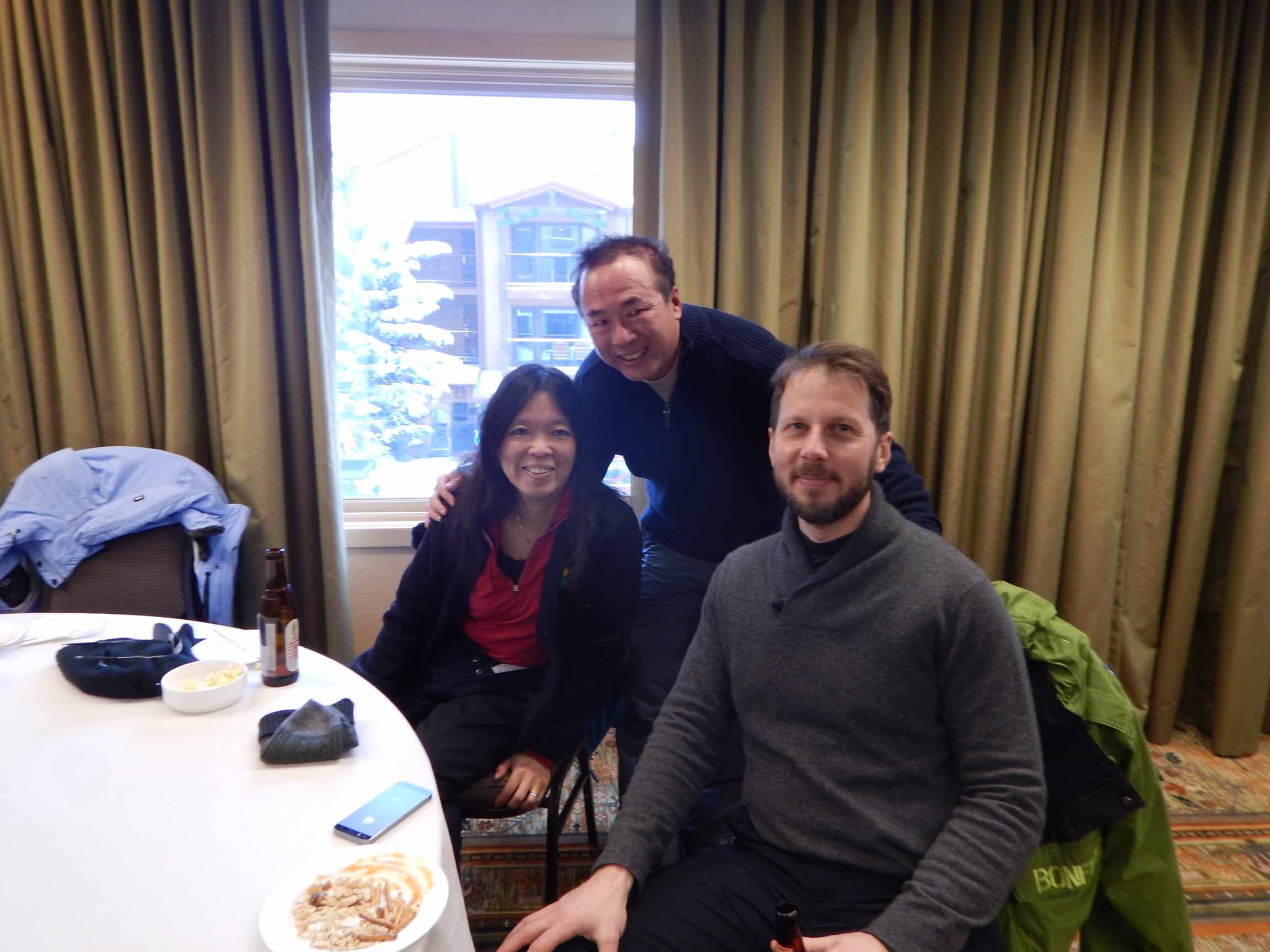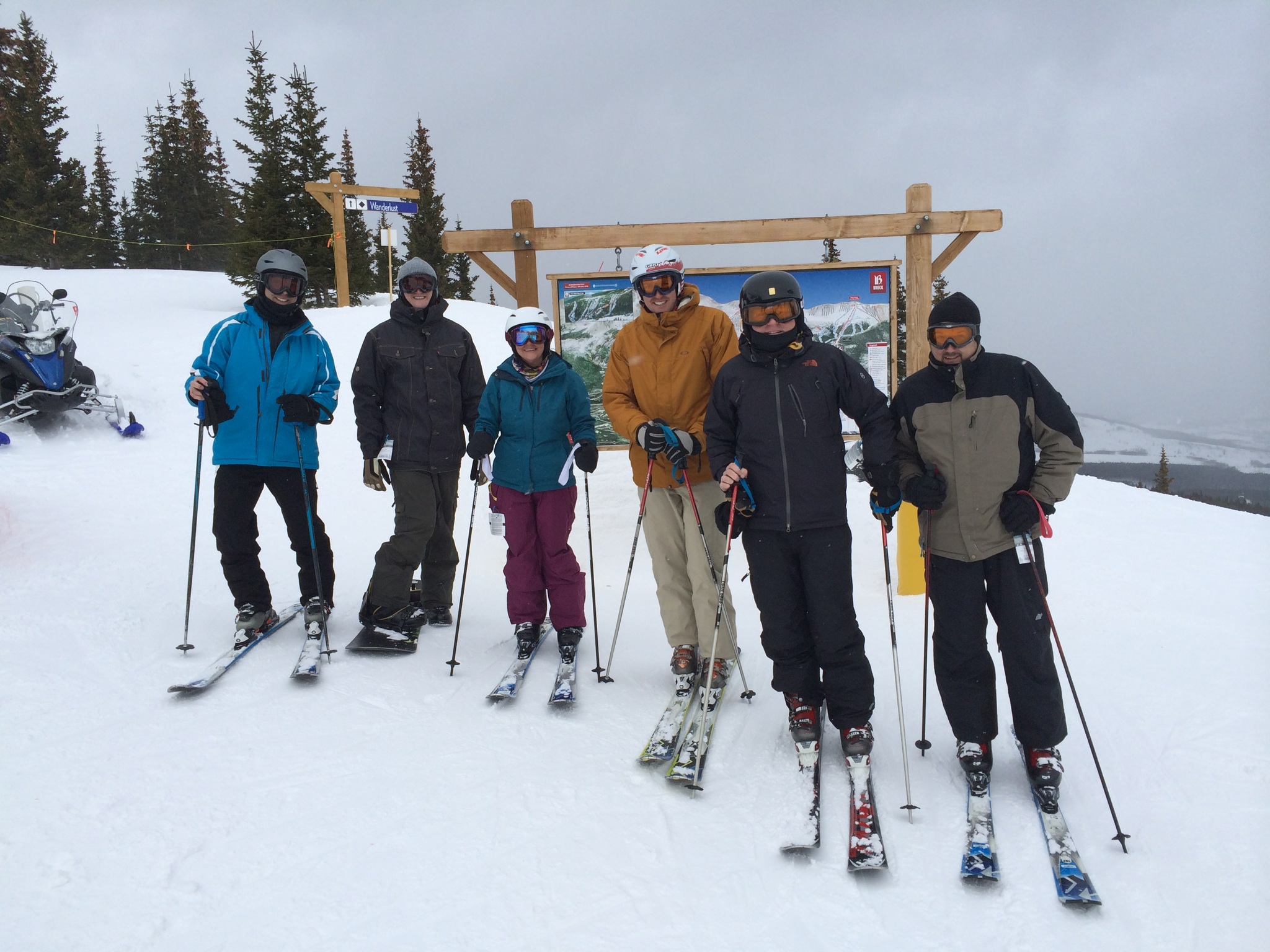 Check back for more info…
what follows is info for 2020
---
ACC/AAAE Symposium Ski & Snowboard Trip 2020
Saturday, February 22, 2020…We just conquered…Thanks for all who participated at Squaw Valley / Alpine Meadows
Ski Trip Summary
• Complimentary Après Ski hospitality on Saturday
• Group Transportation to & from TBD Utah Resort
• Discounted Lift Tickets
• Discounted Equipment Rentals
Book Separately:
• Lodging (you can stay cheaply in Salt Lake & ride the shuttle)
See details for everything within the sections below.
Ski Trip Details
Once again we are organizing the airport industry ski trip for 2021 following the ACC/AAAE Airport Planning, Design & Construction Symposium in Salt Lake City, March 2021. We'll be skiing at TBD Resort. It's just a day trip away from the conference hotel in Salt Lake. Your lift ticket works at both 1 and 2, which are close and connected by (how are they connected). This is not an "official" event of ACC or AAAE, but it's been happening for 25 years, so you should join us and experience the fun. Deadline to get tickets is March 2, 2021.
The 2021 conference will be in Salt Lake City, UT on Wednesday, March 3 thru Friday March 5 at noon. Our group ski outing with après ski hospitality will officially be Saturday March 6, but the discounted lift tickets we've got can be used any day Thursday thru Monday.
Even if you're not much of a winter outdoor recreation person, we'll be just a few steps from the snow, restaurants, shops and lodging, so all are welcome to join us for après ski food and beverages without skiing or boarding.
Click to Expand Sections Below for Details
Après Ski
Our group has an area set aside for après ski food and drinks from 3:00 to 5:00 pm on Saturday, March 6, 2021.
It's complimentary to participate, but for planning purposes we need an RSVP from everyone who plans to stop by, so register below using the shopping cart
.
Register here on the site using the shopping cart and we'll send you details of where the après ski area will be so you can find the group after your last run.
Apres Ski Hosted by:

Lodging
Stay in salt Lake at the Conference Hotel
ACC/AAAE has already arranged discounted hotel rooms in Salt Lake for the symposium, and because the ski resort is so close, our group is planning to stay in Salt Lake overnight and go up and back for the day Saturday on the group shuttle. To minimize costs, you can even look into a late flight Saturday night after skiing to get home Sunday if you want.
Rooms are being held at the TBD Atlantis Casino Resort Spa, located at 3800 S. Virginia Street, Reno, Nevada, 89502 phone: 800.723.6500. All attendees will receive a special rate of $189 single/double. Reservations must be made by ____ in order to guarantee this rate. Reservations made after this date only can be honored on a space available basis. To make your hotel reservations, you can reserve online or call the hotel directly at 800- and identify yourself as part of the AAAE/ACC Program and reference reservation identification code —.
Transportation
To/From the Mountain on Saturday after the conference
7:00 AM
8:30 AM
9:00 AM
3:00-5:00 PM
5:00 PM
6:00 PM
Depart Hotel
Arrive Mountain
Lifts Open
Apres Ski
Depart Mountain
Arrive Hotel
The best way to be sure you find some ski buddies for the day on Saturday is to join the group riding up and back on Saturday. Our group departs from the conference hotel to the mountain on Saturday March 6, 2021 at 7:00 AM on a chartered shuttle just for our group. You can sit back and not worry about traffic, driving on snow-covered roads, or finding expensive parking or resort lodging. Meet for departure in the hotel front lobby. The ride is approximately one hour each way but we'll leave early to beat traffic to get there as close as possible to when lifts open at 9:00 AM. Return time to Atlantis is approximate, but you should be fine to book a red eye home after skiing if not staying Saturday night, as long as it's not after 9 pm or later to allow for traffic and unforseen delays.
Choose the number of seats you need, and pay here
. Cancel for refund by 2/19/21.
Lift Tickets- Available till 3:00 PM Eastern on 2/19/21
Lift tickets are good ANY DAY March x-y and distributed at the conference or on the shuttle, so if you're skiing on your own, you can still get the discount.
Enjoy a day skiing or boarding at XX with discounted lift tickets. Tickets are valid use any day March x-y , Thursday thru Monday. Choose the days and tickets you need and pay with the shopping cart here. .
Lift Ticket
Adult (19-64)
Senior (65+)
Young Adult (13-18)
Child (5-12)
1 day
$ 118
$ 91
$ 91
$ 64

Cancel for refund by 2/19/21. Compare our lift ticket rates to the $159 price in advance online, or $179 at the window.
Equipment Rentals

Our group has discounted equipment rates available. New process this year: when purchased in advance via the shopping cart below, you'll receive a voucher to exchange for your equipment. No reservation necessary with the rental people. You'll get the voucher at the symposium or on the shuttle, just like your lift ticket, depending on how you're traveling. Valid on the same days as the lift ticket discounts, and same deadlines to cancel as lift tickets. Prices are $48 for the adult ski or snowboard package, $30 for children, and helmets for $8. Packages include skis poles & boots or snowboard and boots.
Lessons

If you want to book a lesson, follow (need link) or call 800-. To get the best possible rate, lessons should be booked a minimum of 3 days in advance. Lessons may include lift tickets, so check what's in your lesson package to avoid accidentally purchasing an extra lift ticket you won't need.
Register and Purchase Tickets
ACC/AAAE Ski Trip Photo Album: 1990's-Present
While you're waiting for details about our next ski trip, enjoy these pics we've collected from participants in ski trips going back to the first symposium back in 1994. If you have photos from one of our past ski trips that you'd like to share, send them to grice@GriceGroupLLC.com